Tyler Hubbard Says Solo Projects Will Make Florida Georgia Line "Stronger"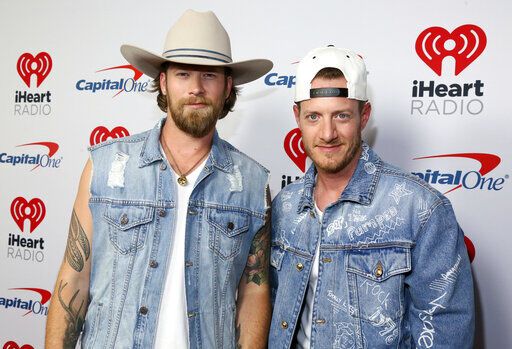 As we told you, Florida Georgia Line's Tyler Hubbard and Brian Kelley recently announced that while they aren't breaking up, they were both going to explore some solo projects. Well, in a new interview Tyler says he believes the freedom will be good for their partnership.
"There's just a freedom that feels exhilarating, man, on both sides. And something about that really channels creativity," he tells Tim McGraw on his "Beyond the Influence" podcast. "And so, now we're getting to experience a really cool wave of creativity on our own and grow that and nurture that and be supportive of each other."
He adds, "It feels like it's only going to make us stronger and able to grow outside of our typical boundary that we've set, our FGL box that we've built for ourselves over the last decade," adding, "I think this season of growth for both of us is going to be amazing."
Source: Sounds Like Nashville