Tim McGraw Shares "Redneck Girl" Cover, Featuring Midland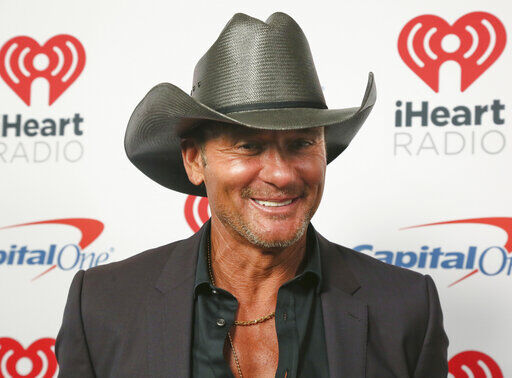 As we told you, Tim McGraw is set to release the new compilation album "McGraw Machine Hits" on Friday, featuring the new brand new cover of the Bellamy Brothers' "Redneck Girl," featuring Midland. Well, now Tim has released the song.
"Redneck Girl" is one of three bonus covers on the album, the others being, The Cars' "Drive," "May We All," featuring Florida Georgia Line.
ONE MORE THING!

While Tim may pride himself in being a good cook, when it comes to Thanksgiving he stays out of the kitchen. According to Tim, wife

Faith Hill

is in charge of cooking on the holiday, and makes all of the family's holiday faves. Tim shares, "We have to have turkey, we have to have our stuffing and we have to have cornbread and peas, of course."
Source: Tim McGraw