Nashville Songwriters Hall Of Fame Inducts New Class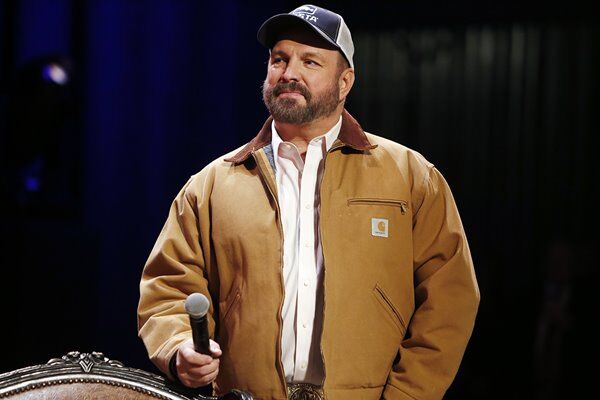 The Nashville Songwriters Hall of Fame gala took place earlier this week at the Music City Center, honoring this year's inductees Dwight Yoakam, Larry Gatlin, Sharon Vaughn, Rivers Rutherford, Marcus Hummon and Kostas.
Garth Brooks was on hand to help celebrate Vaughn, performing "My Heroes Have Always Been Cowboys," while Dwight was honored with performances by Jeffrey Steele on "Guitars, Cadillacs" and Brandy Clark's on "The Heart That You Own."
The night's other highlights included: The Oak Ridge Boys' performing "All the Gold in California" and Vine Gill performing "I've Done Enough Dyin' Today" with Steve and Rudy Gatlin, to honor Larry; Brooks & Dunn performing "Ain't Nothing 'Bout You" and Brett James and Hillary Lindsey singing "When I Get Where I'm Going," to honor Rivers, and Nitty Gritty Dirt Band vocalist Jeff Hanna was joined by Matraca Berg and Levi Hummon to sing "Bless the Broken Road" in honor of Hummon.
Source: Billboard