Miranda Lambert Celebrates First Solo Number One In Eight Years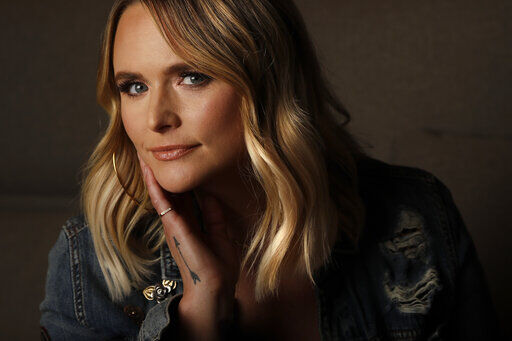 As we told you, Miranda Lambert revealed on social media that her song "Bluebird" is number one this week, and now "Billboard" has confirmed it. The track tops this week's "Billboard" Country Airplay chart, her sixth leader on tha chart, and her first solo number one since 2012's "Over You."
"We never could have known that right now the message of hope in this song is exactly what we need to hear, me included," Miranda tells "Billboard." "So I'm very thankful. I think the timing of it was definitely a part of its success."
Sadly while audiences are connecting with the song, she's unable to perform it for them in concert due to the coronavirus.
"That's one down side to right now: it's the number one song and I don't get to share it with them," she shares. "I miss the fans and sharing this moment with them, but when [touring] comes back, I know it'll still be there. I can't wait to hear the crowd sing along. That's one thing I'm really looking forward to."
As for how she plans to celebrate, she says, "I'm probably just going to be on my porch with (songwriters) Natalie (Hemby) and Luke (Dick) and maybe my manager and a very small group and have a little porch hang and celebrate. You know, it's a big deal."
ONE MORE THING!

A lot of Miranda's country star friends took to social media to congratulate her on her latest number one. Check it out below.
In other chart news...
The Chicks'

"Gaslighter," their first album in 14 years, debuts at number one on the Top Country Albums chart, their fifth Country Albums number one.

Gabby Barrett's

"I Hope" is spending its second week on top the Country Airplay chart.
@mirandalambert 👏👏👏👏👏 https://t.co/U7LhrHAKI3 pic.twitter.com/rtPoNzOho9

— Caylee Hammack (@Cayleehammack) July 27, 2020
@mirandalambert Congrats girlfriend! Bluebird at #1!!! Still givin hell!!! Keep on doing what you do. You're the best at it!!! ❤️
Love,
TnT Tanya

📸: @DKupishNash pic.twitter.com/JFfIDs8x8F

— Tanya Tucker (@tanyatucker) July 26, 2020
Congrats Miranda!!! You deserve a lot better than one in 6-8 years. Great song and very proud for you. https://t.co/ASkOAVubZc

— Randy Houser (@RandyHouser) July 26, 2020