Carly Pearce Believes Fans Can Relate To "29"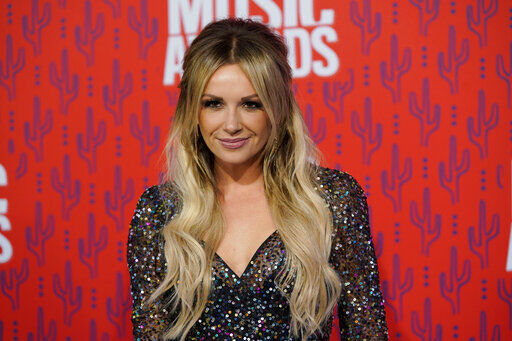 Carly Pearce's new EP "29" is out today, and while the songs represent things that are very personal to her, she's confident that her fans can relate.
"They didn't live this story but they've lived a form of it," she says. "Because I think we all are struggling in some way to figure things out."
Carly says that after finishing the album she felt "proud of myself," considering all she had been through, including the loss of her producer busbee. She adds, "I think in the moments where I thought, no you can't, I left going, yes you can."
ONE MORE THING!

Carly recently received flowers from

LeAnn Womack

to congratulate her on "29" and it certainly meant a lot to the singer. "I can't even begin to tell you what it means to have your heroes like what you're doing," Carly tells

Billboard. "Lee Ann has always been such an influence of mine, but especially on this new collection. She's become a friend, and it's so fun to have your heroes be everything you always hoped they'd be," adding, "It would be a dream come true to collaborate with her."
Source: Carly Pearce