Blake Shelton Wins Country Artist Honor At The E! People's Choice Awards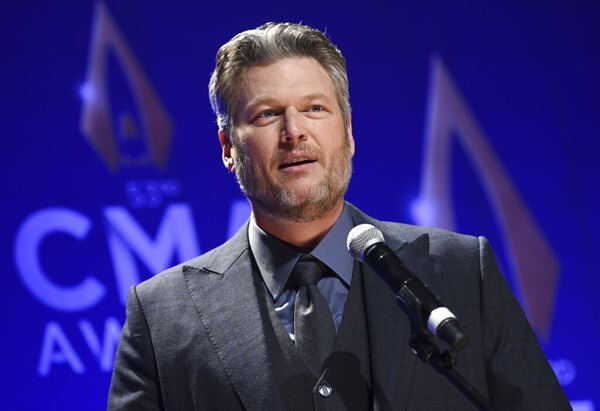 The 2020 E!'s People's Choice Awards went down last night, with Blake Shelton winning the honor of Country Artist of 2020, beating out fellow country artists Kane Brown, Keith Urban, Kelsea Ballerini, Luke Bryan, Luke Combs, Miranda Lambert and Thomas Rhett.
"Wow. This is crazy. This is absolutely insane," Blake said during his speech. "I'm so happy that we're able to have this award show in spite of everything." He added, "Thank you to my new fiancée, Gwen Stefani," he said. "That's S-t-e-f-a-n-i, if you need to Google it to figure out who she is. Thanks for the inspiration and I love you guys, thank you."
Blake also took to Twitter to thank his fans, noting, "Y'ALL did this and this is for Y'ALL.. The best fans out there!," adding, "Honored to be @peopleschoice Country Artist of 2020.... THANK YOU!!!!!"
Of course, the honor is one Blake knows well. He won it in 2019 as well.
Source: eonline