Tim McGraw On The Comment That Motivated Him To Get In Shape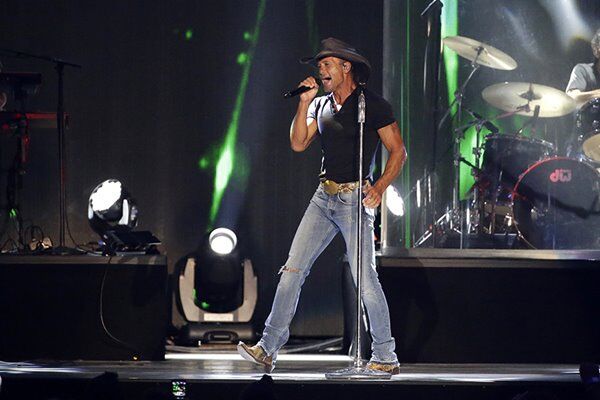 Tim McGraw has shared some inspiring words about getting in shape, and now he's sharing the comment that motivated him to start taking care of his health.
In case you missed it, Tim tells "Men's Health" that all it took was a comment from his daughter Gracie to make him realize something needed to be done. He shares that back in 2008, the now 22-year-old watched Tim's movie "Four Christmases" and told him he looked "big on the screen." He notes, "I got out of it for a while. I was in the prime of my career and I wasn't capitalizing on it."
The comment prompted Tim to start eating healthy, and cutting out alcohol, and he soon began walking and eventually running, and then the dedication to his health started paying off on stage.
"I use my whole body to sing -- my legs, my butt," he says. "And having more control over those things makes my voice stronger."
And one of the most important things for Tim is that he has control over his own health. "Most things in this business are out of your control," he says, offering, "Control the things you can, and maybe that helps." He adds, "This workout is my meditation. It frees things up in your head so you can get the trash out for a little while."
Tim's new health book "Grit & Grace: Train the Mind, Train the Body, Own Your Life" drops Tuesday.
Source: Men's Health