Tim McGraw Lending His Voice To Stand Up To Cancer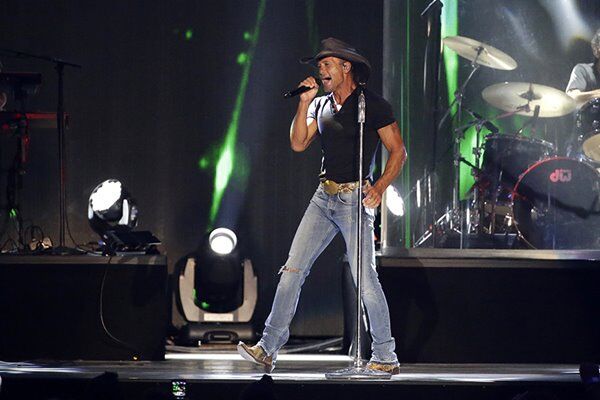 Tim McGraw is doing what he can to help raise money to fight cancer. The singer is teaming with American Airlines for a new Stand Up To Cancer campaign, in which the airline will write the names of cancer survivors, those battling the disease and those who lost their lives, on the side of a plane in exchange for a $25 donation to the cause.
"Every family in America has a cancer story, my own family included," Tim shares. "Too many of us have lost our parents, children, spouses and friends to this terrible disease." He adds, "I'm honored to lend my voice to this campaign to help create a world where all cancer patients can become long-term survivors and have more time with the people they love."
The names will be added to an American Airlines Airbus A321, which will begin flying this fall, and will be wrapped with a special SU2C design. Click here for more info on the campaign.
Source: Stand Up To Cancer