Tim McGraw & Blanco Brown Team For "Don't Take The Girl"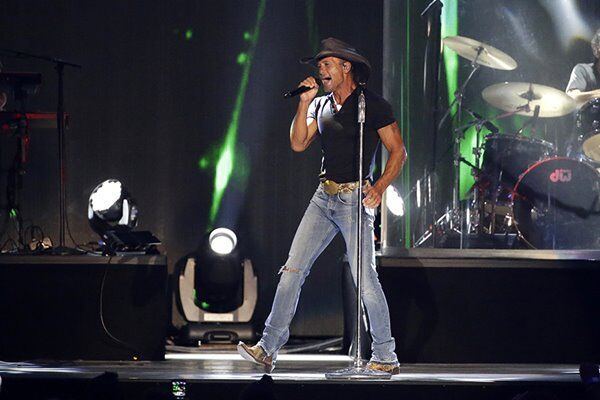 Tim McGraw teamed with "The Git Up" singer Blanco Brown for a performance in Australia earlier this week. It seems Tim invited Blanco to join him after reading about how he used to listen to Tim when he was growing up.
"I saw a story recently about Blanco Brown growing up in Atlanta, spending summers in the country with his mom and aunty," Tim shared on social media "He mentioned that 'Don't Take The Girl' was one of the first country songs he was turned on to."
Tim adds, "When I heard our paths were finally gonna cross in Australia, I reached out … and this is how it went. … I'm a fan."
The video shows Tim and Blanco collaborating on an acoustic version of "Don't Take The Girl." Check it out to the right.
Source: Tim McGraw