Thomas Rhett, Brett Young, More Featured On Chris Tomlin's New Album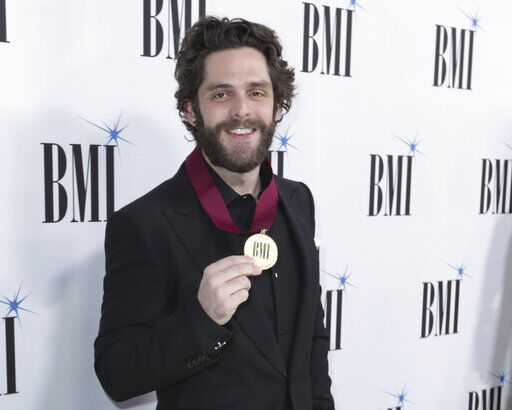 Chris Tomlin has a very talented group of friends and they decided to help him out on his latest project.
"Chris Tomlin & Friends," is now available and it features appearances from some of country music's biggest names: Lady A, Thomas Rhett, Florida Georgia Line, Brett Young, and many more.
Tomlin says he remembered the idea that led to this record, saying that he wondered "What would it sound like to kind of smash up the genres of what Christian music is and what country music is?" "There's some pop elements, gospel elements, all that in there, just kind of this big soup of music with some really fine artists."
He says that this was a "true collaboration," having written and recorded all of the songs with some of the biggest country artists. He added: "My music's going places it's never gone before.'
He was also really excited to be releasing an album at this time saying, "At this moment in our world, there's a lot of fear and there's a lot of unrest. I think just the beauty of collaboration and coming together, that's pretty powerful," he said. "I think it makes a beautiful statement ... I just hope it really brings a light."
Source: FoxNews