Shania Twain Releasing "The Woman In Me: Diamond Edition" And More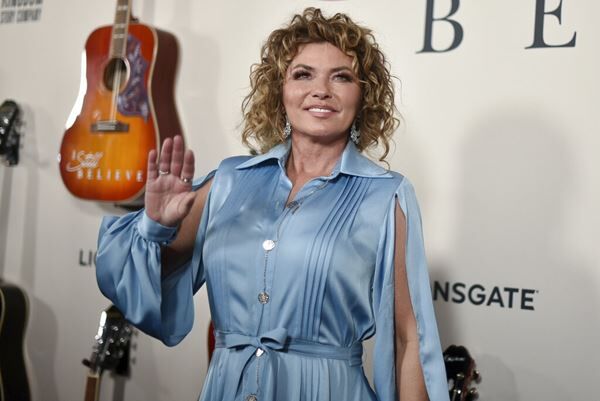 Shania Twain is celebrating the 25th anniversary of her GRAMMY-winning album "The Woman In Me" with the release of "The Woman In Me: Diamond Edition," dropping October 2nd.
The "Diamond Edition," available in two and three-CD configurations, features a remastered version of the multi-platinum album, along with previously unreleased racks, live recordings and mixes. Fans can also get their hands on the remastered album in vinyl, and limited-edition colored variant vinyl.
Those who buy the three-CD set will get five live performances recorded at a December, 2019 performance of Shania's residency at Zappos Theater at Planet Hollywood, Las Vegas. It will also feature an entire "Shania Vocal Mix" containing early takes of 11 songs from nearly a year before the album's release.
In other Shania news…
The singer revisits her iconic leopard print outfit from the video for 1997's "That Don't Impress Me Much" for the new video for her collaboration with

Orville Peck,

"Legends Never Die." Fans will want to be sure to tune into "The Tonight Show with Jimmy Fallon" tonight, where she and Orville are set to perform the song.
In a new interview with

Entertainment Tonight

Shania shares that she's spent her time in quarantine writings songs and getting closer to hubby

Frederic Thiebaud. "You learn so much about each other, but I think more than anything, I've learned a lot about myself," she shared. "We're closer, for sure. I think we realized through this that we're definitely going to make it."
Shania also addressed

Luke Bryan

recently saying on "Watch What Happens Live" that she refuses to give him her phone number. "It's not true. I would never refuse Luke Bryan," she says. "He can find me. I will reach out to him now specifically to give him my number. I don't want to call him a liar, but I never did refuse him, so I'll make sure we get on a call real soon, get it all straightened out."
Source: Shania Twain