Sara Evans Announces Covers Album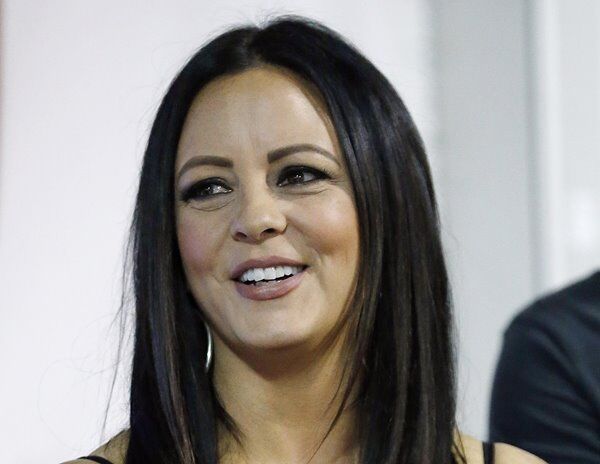 Sara Evans is getting ready to release an album of covers. "Copy That" will drop May 15th, and have Sara covering songs from such artists as The Pretenders, John Mayer, the Knack, Patsy Cline and more.
The album also features collaborations with Little Big Town's Phillip Sweet, on the Kenny Loggins/Stevie Nicks duet "Whenever I Call You Friend," and Old Crow Medicine Show, on Hank Williams' "I'm So Lonesome I Could Cry."
Sara's also released the first single from the record, her cover of Yvonne Elliman's "If I Can't Have You." Check it out to the right, and check out the track list below.
"If I Can't Have You" (Yvonne Elliman)
"Don't Get Me Wrong" (The Pretenders)
"Come On Eileen" (Dexy's Midnight Runners)
"Crazy Love" (Poco)
"Whenever I Call You Friend" feat. Phillip Sweet (Kenny Loggins and Stevie Nicks)
"It's Too Late" (Carole King)
"Monday Morning" (Fleetwood Mac)
"All We Ever Do Is Say Goodbye" (John Mayer)
"I'm So Lonesome I Could Cry" feat. Old Crow Medicine Show (Hank Williams)
"6th Avenue Heartache" (The Wallflowers)
"My Sharona" (The Knack)
"She's Got You" (Patsy Cline)
"Hard to Say I'm Sorry" (Chicago)
Source: Sara Evans