Ronnie Dunn Teasing Covers Album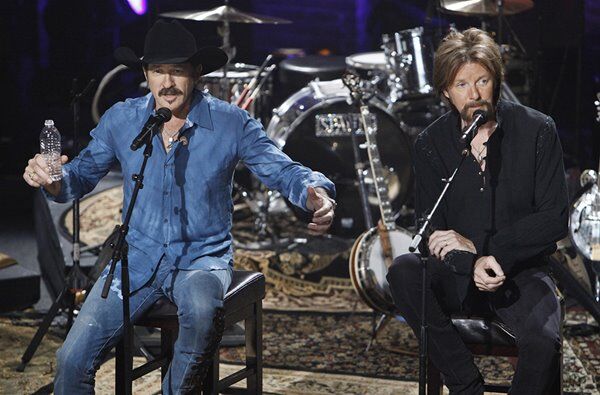 Ronnie Dunn is getting ready to release a covers album. The singer took to social media to tease his next project, "Re-Dunn," which will have him covering 24 classic tunes.
Ronnie just tweeted what appears to be the cover of the album, revealing some tracks that will appear on it, including Tom Petty's "I Won't Back Down," Van Morrison's "Brown Eyed Girl," Buck Owen's "Together Again," Simply Red's "If You Don't Know Me By Now" and more.
So far there's no word on when it will be released, but he captioned the photo, "how many more before lift off?" and then later posted another with the caption, "The wait is almost over !!"
This won't be the first time Ronnie has revisited classic tunes. Back in April he and partner

Kix

Brooks

released "Reboot," which featured them reworking classic

Brooks & Dunn

hits with other artists.
View this post on Instagram