Maren Morris' "The Bones" Tops AC Chart, Reaches Rare Chart Milestone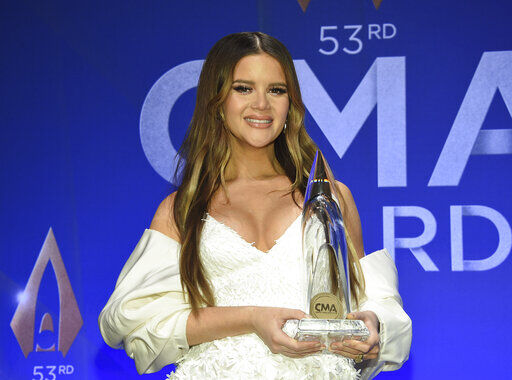 Maren Morris is adding to her crossover success. The singer's hit "The Bones" tops the "Billboard" Adult Contemporary radio airplay chart this week.
The song took 40 weeks to reach the summit, making it the longest trip to number one for a woman on that chart. Overall, only two songs took longer, Matchbox Twenty's "If You're Gone," which took 42 weeks, and Post Malone's "Circles" which took 41.
In addition to the AC chart, "The Bones" has already topped the Adult Pop Songs and Country Airplay chart, making it the first song to top all three since Lady A's "Need You Now" did it in 2009-2010. The only other song to do it is Faith Hill's "Breathe" in 1999-2000.
Source: Billboard