Maddie & Tae Land New Number One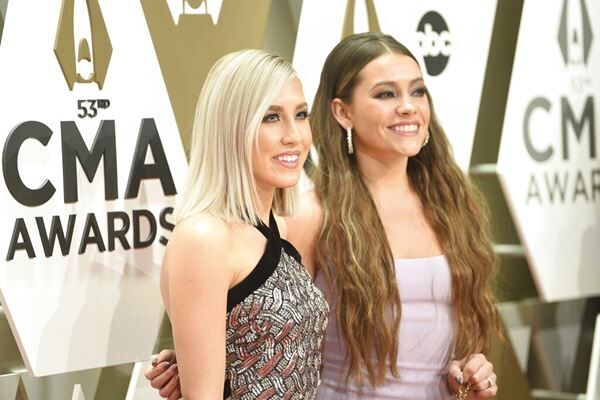 Maddie & Tae have a new number one. The pair's latest single, "Die From A Broken Heart," tops the Mediabase Country Aircheck and "Billboard" Country Airplay charts. The song is now the duo's second number one, following 2014's "Girl In A Country Song."
"There are no words. Just leaky eyes and a grateful hearts. 🤍," they shared upon hearing the news. "Praise God and His beautiful plan. He has blessed us with the best team and the best fans. Gotta go, my eyes are leaking again 😭."
"Die From A Broken Heart" took 54 weeks to get to number one, the longest trip to number one by a female act. The tune is also the sixth number one from a female act this year, the most since 2016 when there were eight.
Elsewhere on the chart...
Luke Bryan's

new album "Born Here Live Here Die Here" debuts on top the Top Country Albums chart, his ninth Top Country Albums number one, and his eighth to debut on top.
Gaby Barrett's

"I Hope" is spending its fifth week on top the Hot Country Songs chart.
Source: Billboard