Luke Combs Opens Up About His Anxiety On "The Big Interview"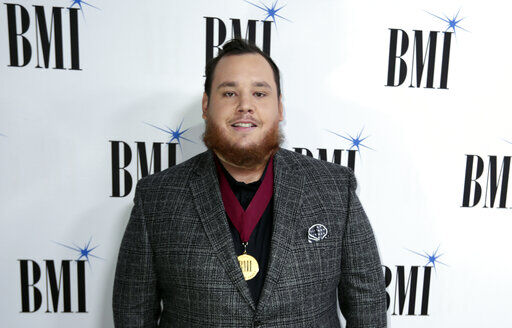 Luke Combs sits down with Dan Rather for the latest episode of "The Big Interview" and in a preview Luke opens up about living with anxiety and OCD.
"It's something that I always struggled with, and always affected me," Luke shares. "The first time I can remember is probably middle school up to the end of college, and I still have my moments here and there."

Luke explains that he suffers from something called Purely Obsessional OCD, which results in distressing thoughts that he'll "play over and over in my head." "[For example], it'll be something about my health. I'll be worried that I'm ... about to have a heart attack, or a stroke," he says. "It becomes this very obsessive thing that I, you literally can never have an answer to."
As for how deals with it, Luke notes, "You have to teach yourself to be comfortable with the fact that you will never get an answer, and that it is a super uncertain thing. That's what I particularly have struggled with." He does say it's mostly under control though, noting, "It's something that I've learned about, and I've been able to get a hold of. So it's been great to [feel] free from those things, for a long time now."
Luke's episode of "The Big Interview" airs tomorrow on AXS TV.
ONE MORE THING! Luke's wife

Nicole

revealed on her Instagram Story that she's currently battling COVID-19. She didn't say when she tested positive, but apparently she's got a bad case. "I wish I was like those people that just lost their smell or taste or just didn't even know they had it," she says. "But no, I've had all the symptoms, except for a fever. It's beat me up."
Source: The Big Interview