Luke Bryan's New Album Finally Being Released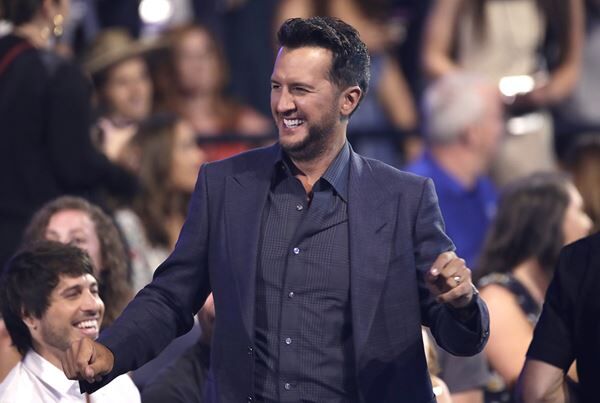 After a months-long delay, Luke Bryan's brand new album is finally hitting shelves today. "Born Here Live Here Die Here," is his seventh studio album and it has a sound that his fans will recognize.
In addition to dropping three singles from this album already, he also released "Build Me a Daddy," which tells the story of a young boy whose father, a soldier, has died. He says that this song comes from a portion of the album that's "real emotional," for him.
"Every time I play it for somebody, it really affects them in an emotional way," Luke said. "I've always tried to really make albums that check a lot of boxes for people, and I feel like I really touched on some great stuff on this album. And I'm excited for the fans to get it."
The album was originally set to drop in April but then the pandemic hit. He said that at this point, he's "tired of riding around in my truck listening."
ONE MORE THING!: Luke recently did an interview where he talked about how his success gives him the ability to speak to, and influence, thousands of fans. He also knows that he needs to be diplomatic with his comments but wants people to know that he's not afraid to stand up for his beliefs. "As you get a higher profile, you do watch your words carefully," Luke said. He added, "I'm always gonna walk a smart line, but I'm not scared." He's also aware of how country music's audience is growing younger and more diverse as other styles of music influence the country scene. He says that he hopes country music becomes more diverse after hearing from African American audience members who say they've felt uncomfortable at my shows through the years," he explained "It's a delicate conversation, and do I think we may take a little longer in country to have it? Probably. But it's the conversation we're having more and more."
Source: TasteofCountry