Jennifer Nettles Pens Essay On Her CMA Statement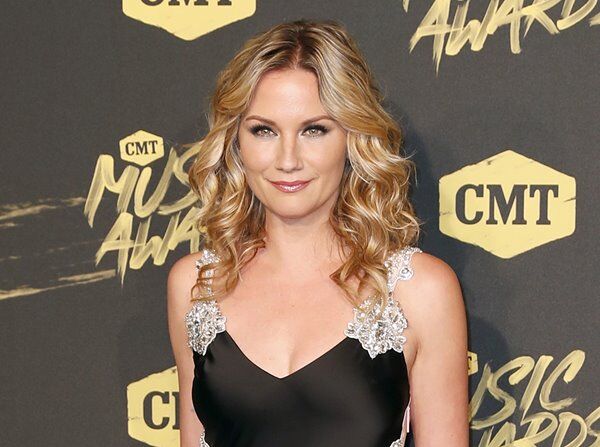 As we previously told you, Jennifer Nettles called out country radio while walking the red carpet at November's CMA Awards. The singer wore a white suit with a pink cape, and when she spread it open it read, "play our f*@#!n records please & thank you," and now she's penned an essay for "Glamour" explaining why she did it.
The singer writes that when she found out the show was going to open with a salute to the women of country music she thought, "what an opportunity to take the conversation beyond the applause—to make sure the evening isn't just some sort of ritual." She adds that she wanted her red carpet look to make a "statement," explaining, "what's a more womanly way to make a statement than through fashion?"
"When I stepped out on the red carpet and made the reveal, there was this collective gasp and giggle at the same time," she shares. "I thought, Yeah, this is going to work; this is going to do exactly what I wanted it to do. It was an opening up of a conversation for the whole rest of the red carpet."
Jennifer goes on to write about how little female country artists get played, and notes, "I want to continue the conversation, on both a corporate level and a programming level, because it needs to change. It is beautiful how one spark can set aflame—hopefully—a movement."
As part of that movement, Jennifer has teamed with Secret Deodorant, which has launched the nonprofit Women in Music, to help support females in the industry. As part of the campaign they'll use women composers in their ads, and also offer mentorships and more to female artists, with one getting featured in a commercial.
Source: Glamour