Jason Aldean's Wife Spent Five Hours In The ER After Experiencing Chest Pains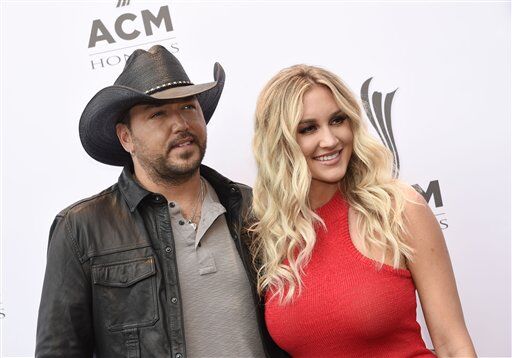 Jason Aldean's wife Brittany is keeping fans posted on her health issues, revealing that she recently spent five hours in the emergency room after experiencing chest pains.
"I had the worst chest pains this morning," she shared on her Instagram Story on Thursday. "Anyone else have random pains and thought, 'this is it, this is how I'm goin' out?'"
Brittany wound up deciding to stay in bed that day, but then later shared that she and Jason went to the hospital when the pain didn't stop. "After five hours, yep, five hours of being at the ER, I have pleurisy, which is also known as the lining around your lungs is inflamed," she explained. "To help this, I take ibuprofen," adding, "I hear wine is a cure, but also I think I'm gonna get divorced now because I just put this man through five hours of the ER."
And it sure sounds like Jason wasn't exactly happy with the ordeal, sharing, "Dude, five hours, that's being generous. I mean for something that two Advil would have knocked out in 30 minutes."
But Brittany doesn't regret getting help noting, "Okay, in my defense, it was very painful and I thought maybe I was having a heart attack."
ONE MORE THING!

Jason is set to perform this week at a special livestream for Wolf Moon Bourbon. "Celebrate the first full moon of the year with a special stripped-down interactive livestream experience on January 28!," he shared on Instagram, noting those watching who are sipping on the bourbon may get "upgraded to a VIP post-show virtual hang with me." Check out info below: ⁣
Source: Outsider