Jake Owen Writes Song About "Bachelorette" Hannah Brown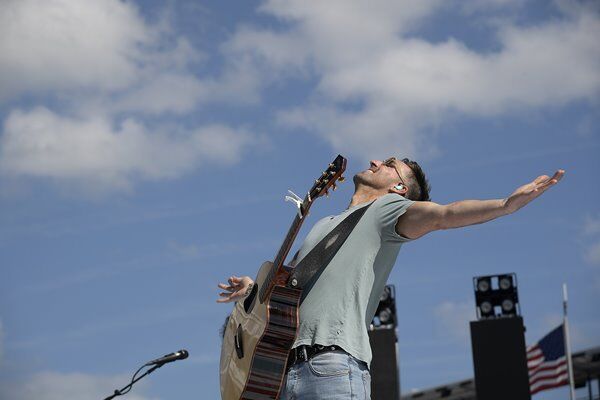 Jake Owen is apparently a fan of "The Bachelor" and he isn't at all down with "Bachelorette" Hannah Brown's return to the show. In fact, he's so against he actually wrote a song about it.
"Monday night, my girlfriend had the damn TV on and all you heard about on the new 'Bachelor' was Alabama Hannah, it was just Alabama Hannah everywhere," he shared. "She won't go away." Jake shares that he met Hannah when he performed "Made For You" on "The Bachelorette," and called her a "cool girl," insisting his rant wasn't "a dig at actual Alabama Hannah."
Jake then shared his tune, which is written from "Bachelor" Peter Weber's point of view, singing, "Alabama Hannah, what do you want? / If it's love that you need, well then honey, it's gone," adding, "You had your chances, so won't you leave me alone. / Alabama Hannah, won't you go on back home."
Jake insists the song is not a diss of Hannah, and she doesn't seem to be bothered by it. "Well, this is one way to get a song written about you. This is some catchy shade @jakeowen," she shared in a tweet, later adding on Instsagram Story, "It's hilarious and even though it's like a diss at me the whole time, I was tapping my foot along to it and laughing. You need to check it out!," adding, "Jake, let me know when you need me for the music video."
Jake also got the support from "Bachelor" host

Chris Harrison,

who tweeted, "My man @jakeowen speaking his truth to Hannah B on behalf of Peter #TheBachelor."
Source: Jake Owen