Is Kacey Musgraves & Ruston Kelly's Marriage In Trouble?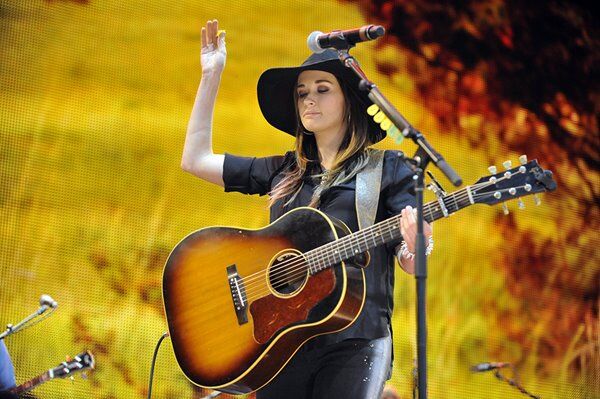 Kacey Musgraves fans are a little worried about her relationship. Folks on the Internet are speculating that Kacey and husband Ruston Kelly may have broken up after they both scrubbed their Instagram pictures of each other.
So far the pair hasn't directly commented on the rumors, although Kacey did post a picture of her giving the finger with both hands, captioning it "yep, still the mood."
It is important to point out that Kacey still has one photo of her and Ruston on her Twitter page, taken on New Years Day, with the photo showing Kacey planting a kiss on Ruston's cheek.
Check out some fan reaction below
seeing 2020 🙏🏼 pic.twitter.com/omNy4U9zRI

— K A C E Y M U S G R A V E S (@KaceyMusgraves) January 1, 2020
if the relationship kacey musgraves wrote about golden hour really has ended in divorce i will NEVER believe in love again

— catie aka fearless trash 🌈 (@likeataydream_) January 5, 2020
i can't even imagine the power in a kacey musgraves breakup album. it would probably destroy me. https://t.co/k7UJFpYLhw

— vin¢ (@vinjendie) January 5, 2020
Me explaining to my husband that Kacey Musgraves and her husband may be on the splits, so we have to get divorced bc apparently love is a lie
pic.twitter.com/QnCUROI3mE

— Lynleigh Kaye Hall (@justicebeaver_) January 6, 2020
i will no longer believe in love if kacey musgraves and ruston kelly divorce pic.twitter.com/MdjnnKZHtY

— sarah 🦋 (@soursarahh) January 6, 2020