Florida Georgia Line Will Celebrate New Album With Charity Livestream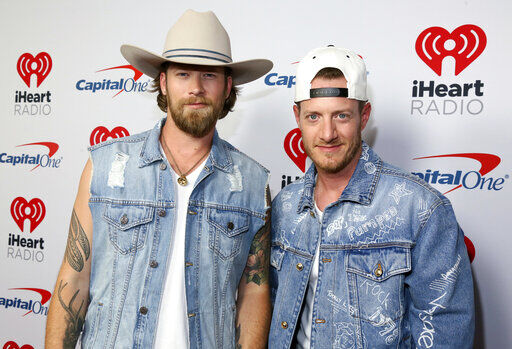 Florida Georgia Line's new album "Life Rolls On" drops tomorrow, and the duo is celebrating with a very special charity livestream. "Life Rolls On From The FGL House" will take place February 17th, airing on Amazon Music's Twitch Channel and the Amazon Music mobile ap.
It will feature the do performing songs from the new album, and chatting with CMT's Cody Alan.
Proceeds from the event will go to The Community Foundation of Middle Tennessee's Nashville Neighbors Fund, helping those impacted by the Christmas day bombing in Nashville.
ONE MORE THING! When it comes to "Life Rolls On"

Tyler Hubbard

believes it's the duo's "strongest collection of work," and the "strongest project we've done." He adds there's a lot of "hope" and "joy" in the album and even though it was recorded a year ago, "it feels like it's so timely for where we're at in the world." Tyler notes, "we hope it brings some joy and love and good energy into the world, for sure."
Source: CMT