Eli Young Band Land New Number One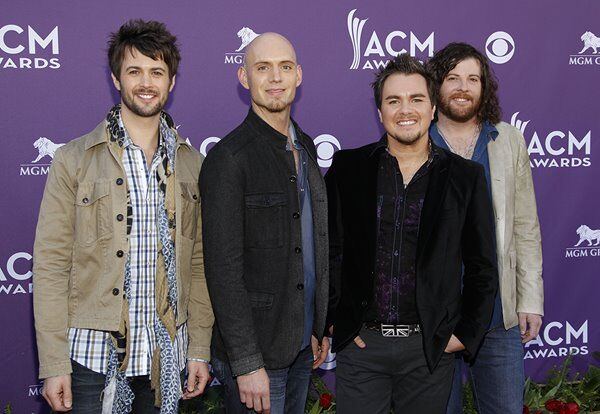 Eli Young Band is celebrating a new number one. The group's latest single, "Love Ain't," tops both the Billboard Country Airplay and Country Aircheck/Mediabase charts this week. It is the band's fourth Country Airplay number one.
"Getting back here to the top again is a blessing that both Country music fans and Country radio have given us. We do not take this for granted," EYB's frontman Mike Eli shares. "It's a blessing that carries on to our families and our teams that have been behind us every single step of the way. We humbly thank you all for making this happen for us."
Elsewhere on the chart...
Blake Shelton

has his 14th number one on the "Billboard" Hot Country Songs chart with "God's Country."
Keith Urban's

new single "We Were" debuts at 24 on the Country Airplay chart.
Lady Antebellum's

new single "What If I Never Get Over You" debuts at 25 on the Country Airplay chart.
"Love Ain't" is officially the #1 song in the NATION. We are so humbled and grateful to each and every one of you for supporting, believing in and spreading the word about this song that is so close to our hearts. We love you all. It feels great to be back on top!💪🏽 pic.twitter.com/TdMo92nUH9

— Eli Young Band (@EliYoungBand) May 20, 2019