Ed Sheeran Drops Two New Songs, Including Chris Stapleton/Bruno Mars Collab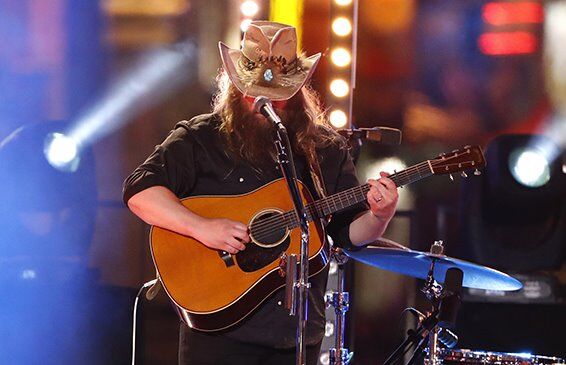 Ed Sheeran's new album, "No. 6 Collaborations Project," drops Friday, and he just gave fans another taste of the record. As promised, the singer dropped "Blow," his collaboration with Bruno Mars and Chris Stapleton, but he also shared another new song, "Best Part of Me," featuring Yebba.
"Blow" is a guitar-heavy, rocking track, with Ed, Chris and Bruno trading verses throughout the song, while "Best Part of Me" is another classic Ed love song. Ed released lyric videos for both songs, with the regular video for "Blow" expected to drop today. Check out the songs to the right.
ONE MORE THING!

As we previously told you, Ed is being sued for plagiarism by

Marvin Gaye's

co-writer

Edward Townshend, claiming Ed's "Thinking Out Loud," copies portions of Gaye's 1973 track "Let's Get It On." Well, now

the suit is on hold,

with a judge ruling that the trial will be postponed until after there's a ruling in a similar case involving

Led Zeppelin's

"Stairway to Heaven." That case, in which the California band

Spirit

claims the Zeppelin classic stole from their 1968 song "Taurus," is going back to the courts following an appeal.
And…Ed is getting ready to expand his compound in Suffolk, England again. The singer already built a bar on his property, and now he's

asked for permission

to build an extensive outdoor kitchen, complete with two barbecues and a large pizza oven. He also hopes to build decking and outdoor seating to go along with it.
Source: Ed Sheeran