Chris Young Debuts New Song With Lauren Alaina At CMA Fest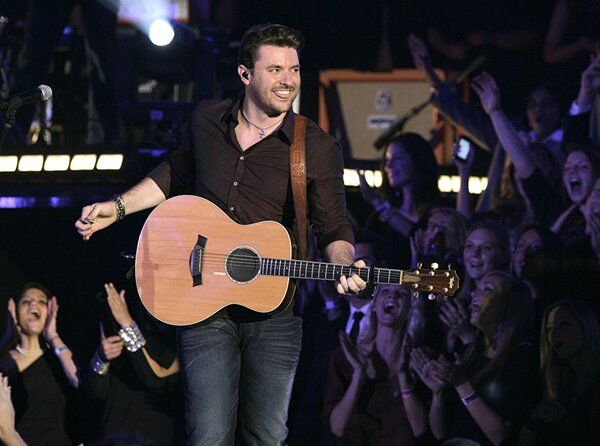 Chris Young continues to share new music from his upcoming album, although he's yet to officially announce when that record is coming out. The latest new tune is a track called "This Town Ain't Big Enough," a collaboration with Lauren Alaina, which they debuted this weekend at CMA Fest.
This is actually the fourth song Chris has shared from the album, "Raised on Country." He previously shared the album's title track, and also posted clips of "Drowning" and "Hold My Beer, Watch This" on social media. Check out Chris and Lauren's duet to the right.
ONE MORE THING!

Chris became a member of the "Billion-Airs" club his weekend, thanks to two billion career streams. He received a plaque for the honor during CMA Fest, and also received a plaque commemorating 12 million singles sold. "This is thanks to every single person here who has bought a CD, streamed a single or come to my concerts,"

Chris shares. "I can't thank you enough for all the support you've shown me and can't wait to share more music with you soon!"
And...Chris debuted the song "Drowning" at the Grand Ole Opry last week, and got so emotional he broke down crying. He shared a clip of the moment on Instagram, writing, "since then so many people have shared stories of loved ones lost and how they have connected to this song. I want you guys to have this one, and make it your own." He also revealed that he'll officially be dropping the tune on Friday.

Check out the clip to the right.
Source: The Boot