Carrie Underwood Wraps "Cry Pretty Tour," Celebrates With Guns N' Roses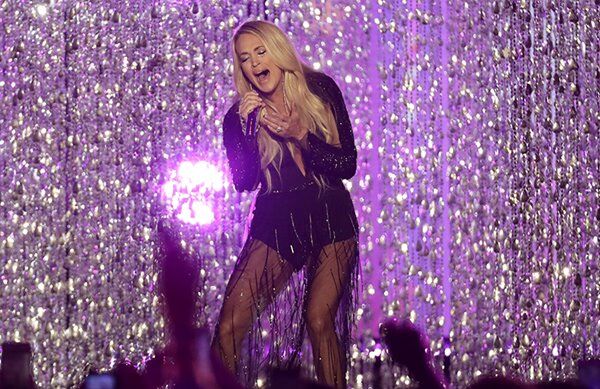 Carrie Underwood wrapped her "Cry Pretty 360 Tour" in Detroit this weekend, and it was definitely an emotional ending for the singer.
"Some amazing memories on this tour I will never forget!! ," she shared on social media. "Love my fans and road family so much!! 🎶 Life is short, love is sweet, Ain't no time like this time baby."
And to celebrate the end of the tour, Carrie revealed on social media that she and her band then flew to Las Vegas to catch Guns N' Roses in concert at Caesar's Palace, and it sure sounds like she had a blast.
"After the last show of our tour last night me and the band flew out to Vegas @caesarspalace for a @gunsnroses show," she shares. "It. Was. Incredible. I'm talking 3 hour's worth of incredible!" She adds, "I know I'm going to be hurting tomorrow because I rocked out so hard, but it was worth it. Thanks to all who made this night happen for me and thanks to my band for pretending I wasn't embarrassing you all with my antics! #gunsnroses🤘#AxlRose@slash@officialduffmckagan"