Carrie Underwood Wants To Bring People "Joy" With "My Savior"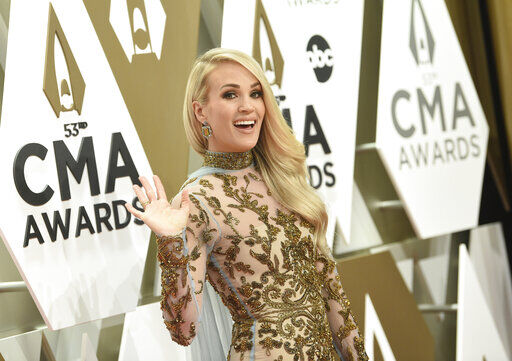 As we previously told you, Carrie Underwood announced she'll be releasing a gospel album, "My Savior," some time around Easter, and now she's talking a bit more about the project.
"Both of those projects were bucket list projects for me," Carrie tells "People" of her holiday album "My Gift," as well as "My Savior." "With everything I do, I just want to be positive."
As for why she thinks her gospel album is needed, especially right now, she notes, "Last year was a tough year for everybody, and I think just wanting to be positive in this world and sing these songs that bring me so much joy, hopefully, others can be like that as well and these songs can bring others joy," adding, "That goes back with everything that I do ... I just want to do positive things."
ONE MORE THING!

Carrie stopped by

Drew Barrymore's

talk show, where she talked about her exercise routine and what music motivated her to get moving. "My playlist varies day to day, this morning I did something it was all about boy bands," she shares. "The whole thing was just boy bands and I was like this is fun because you wonder who is going to come next. It's just fun to switch it up and get silly, it's okay."
Source: People