Carrie Underwood & Brad Paisley Perform At The Grand Ole Opry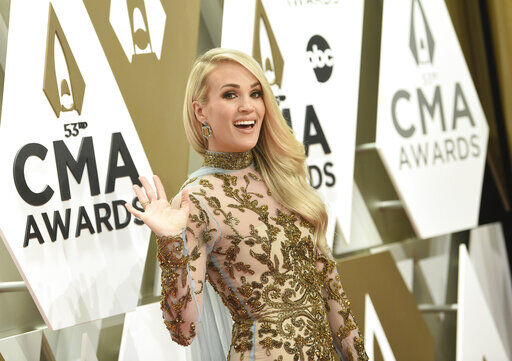 Good friends Carrie Underwood and Brad Paisley reunited this weekend to headline Saturday night at the Grand Ole Opry. The pair performed in an empty theater due to the coronavirus, but fans were still able to enjoy the performance, which was broadcast on the Circle Network and online.
The two stars collaborated on much of the set, with Carrie kicking things off with her classic "Jesus Take The Wheel," and also performing her songs "Ghosts on the Stereo" and "Dirty Laundry," as well as the Randy Travis song "I Told You So," which Carrie made a hit on her own. Meanwhile, Brad's songs included "Whiskey Lullaby," "Mud On The Tires," "High Life," "Remind Me," and "No I In Beer."
The pair also covered the Loretta Lynn/Conway Twitty classic "Louisiana Woman, Mississippi Man" and they ended the night with the classic "Will The Circle Be Unbroken." Check it out to the right.
Source: Grand Ole Opry