Carly Pearce Zooms With Fan Who Was Injured On The Way Home From Her Show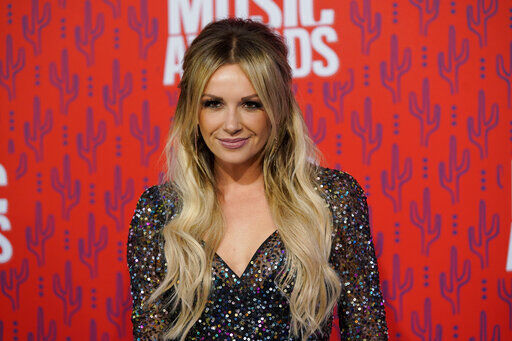 Carly Pearce surprised a fan who was injured in a car accident following one of her shows earlier this month.
Danielle Sparkman was injured in a car crash driving home Carly's concert at Nashville's Listening Room. She wound up with "two ambulance rides, multiple CT Scans, a broken bone, and a lot of stitches," and on top of that her car was totaled.
After tweeting about the experience and tagging Carly in the post, Carly found out about it, and decided to do something to cheer Danielle up. Carly contacted her via Zoom and not only chatted with Danielle, but performed song songs from her new EP "29," and even made a donation to the GoFundMe page started for her.
"Today was one of the coolest experiences to come out of one of the worst situations," Danielle shares. "I'm so thankful @carlypearce took the time to call me!," adding, "You're the best, Carly."
Source: iHeart
Today was one of the coolest experiences to come out of one of the worst situations. I'm so thankful @carlypearce took the time to call me! I can't wait for her new project, 29, to come out tonight and I can't wait to go see her again in concert! You're the best, Carly! 💕 pic.twitter.com/FomxsW7mEw

— Danielle Sparkman (@Thesparkmangirl) February 19, 2021