Carly Pearce On "Finish Your Sentence" Being The Perfect Duet With Hubby Michael Ray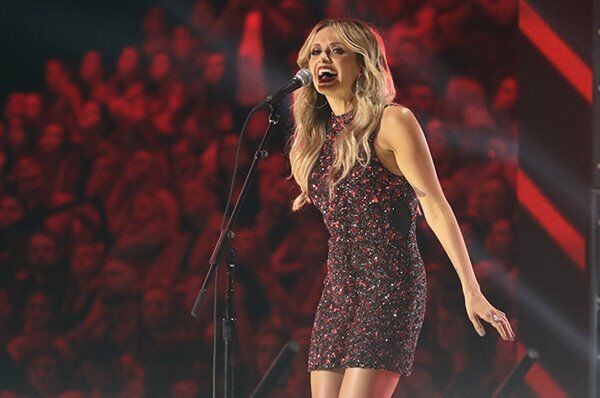 Carly Pearce's just-released self-titled sophomore album features a duet with her hubby Michael Ray on the song "Finish your Sentence" and she admits at first she was a bit hesitant to record it.
Carly tells "People" that when she was first sent the song by her record label boss Scott Borchetta and Thomas Rhett she and Michael were still only dating, noting at first she thought, "that seems really official and forever."
But once they got engaged she knew it was right, sharing, "this song in particular was such the moment that was happening for us in our relationship, it was like exactly what we were going through." She adds of the song, "it's not too heavy. It's just a fun, flirty first falling in love song," explaining, "not a big it's your love Tim and Faith moment," referring to Tim McGraw and Faith Hill.
Source: People