Blake Shelton Says Gwen Stefani's Not Down With Proposing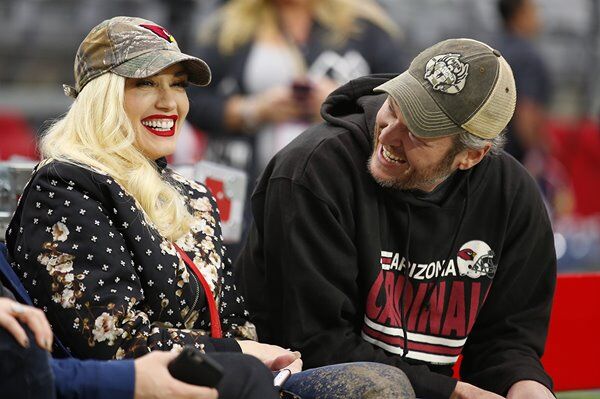 Ellen DeGeneres recently gave Blake Shelton a clock with him and Gwen Stefani kissing on it as a reminder the "clock is ticking" for Blake to propose to Gwen.
Well, Blake was able to turn it around and suggest that by giving him the clock, Ellen was suggesting that Gwen do the proposing, but it seems Gwen isn't exactly down with that suggestion.
When "Entertainment Tonight" asked Blake how Gwen feels about the idea of her proposing, he shared, "She goes, 'You know this is not how this is gonna work.'" Balls back in your court, Blake.
Meanwhile, while sources insist Blake and Gwen are happier than ever, they are apparently in no rush to wed. "They have talked a lot about marriage, but have decided that life has been so great that they don't want to rock the boat yet," a source tells

Entertainment Tonight. "They feel as if they are soulmates and don't need a ring and a wedding at the moment."
Source: Entertainment Tonight