7:30 PM on Friday, September 27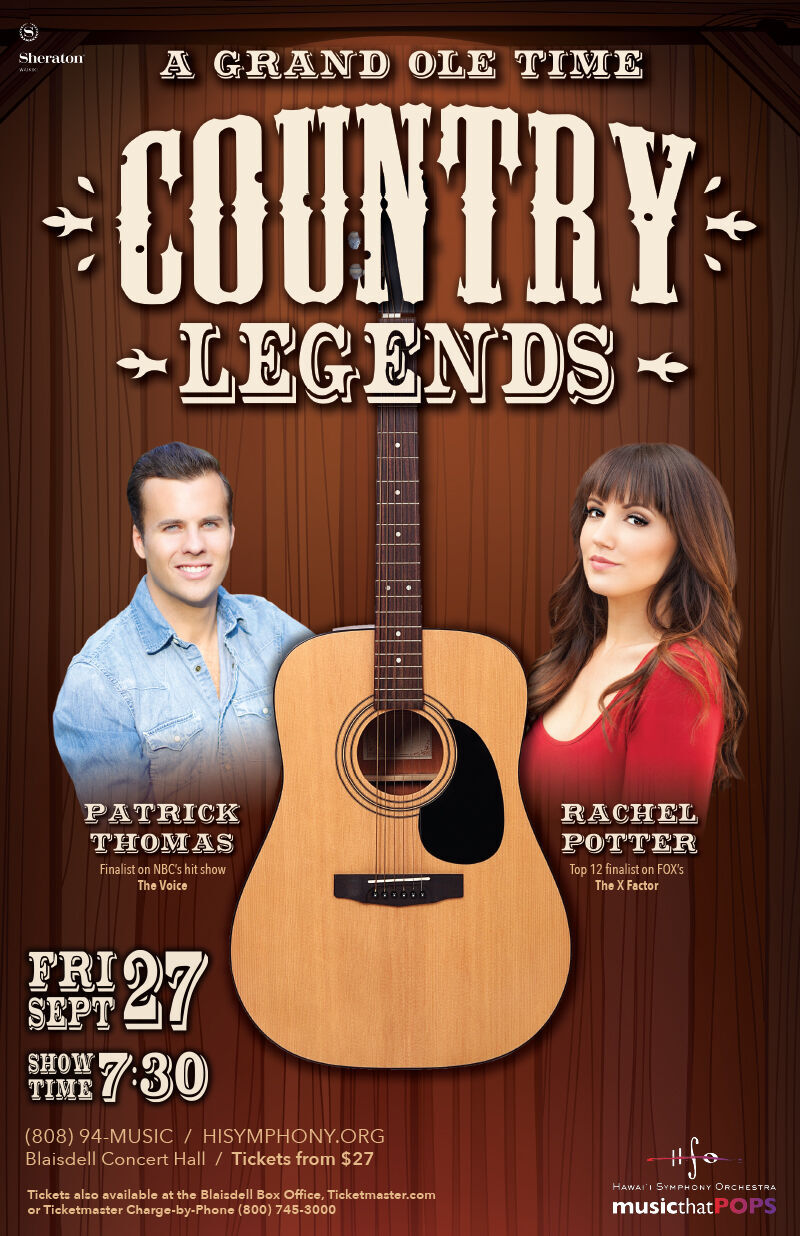 Celebrate 75 years of country music with the Hawaii Symphony Orchestra, Friday September 27th at the Blaisdell Concert Hall!
Join your HSO & Nashville Recording artists Rachel Potter of the X-Factor and Patrick Thomas of The Voice as they perform all your favorite country songs from legends like: Johnny Cash, Dolly Parton, Willie Nelson, Hank Williams, Patsy Cline, Kenny Rogers, Loretta Lynn, Garth Brooks, Faith Hill and more! Don't miss this special night of down home hits, spanning the generations and spotlighting the best in country music.
Tickets and special pre-concert party packages available at the Hawaii Symphony Box Office, online at hisymphony.org or by calling 94-music (946-8742).
Location:
Blaisdell Concert Hall
777 Ward Ave
Honolulu, HI 96814
Google Map